Photography Studio based in Leicester
My food photography studio in Leicester is also available for rent. It has loading two bays, parking, food photography kitchen, prop house and most importantly, 14ft high ceilings.With a separate office, a workshop and an industrial vibe, the studio is ideal for both personal projects and commercial work. We shoot fashion, e commerce, portraiture, product and food photography from the studio. It is regularly used for set building and its industrial look is ideal for getting creative and messy.

Photography studio (Leicester) rental options


I offer both wet and dry hire of my studio. This is on a flat day rate basis and comes, either equipped with lighting or as an empty space. I have had a range of clients and photography enthusiast use this space so far.
Half Day from £250 (4 hours)
Full day from £450 (8 hours)
Additional hire of camera and lenses
Additional hire of lights
Additional paper usage
Studio Equipment
My new studio is fully kitted out with Broncolor and Bowens lighting. This includes up to 8 lights, large 8 ft octa banks, Hazylights v2, large umbrellas with diffusion, a mixture of softboxes and octa boxes, beauty dishes, reflectors, spill kills, snoots and honeycomb grids as well as the options to build sets, paper rolls in white and black as standard and an ample supply of coffee.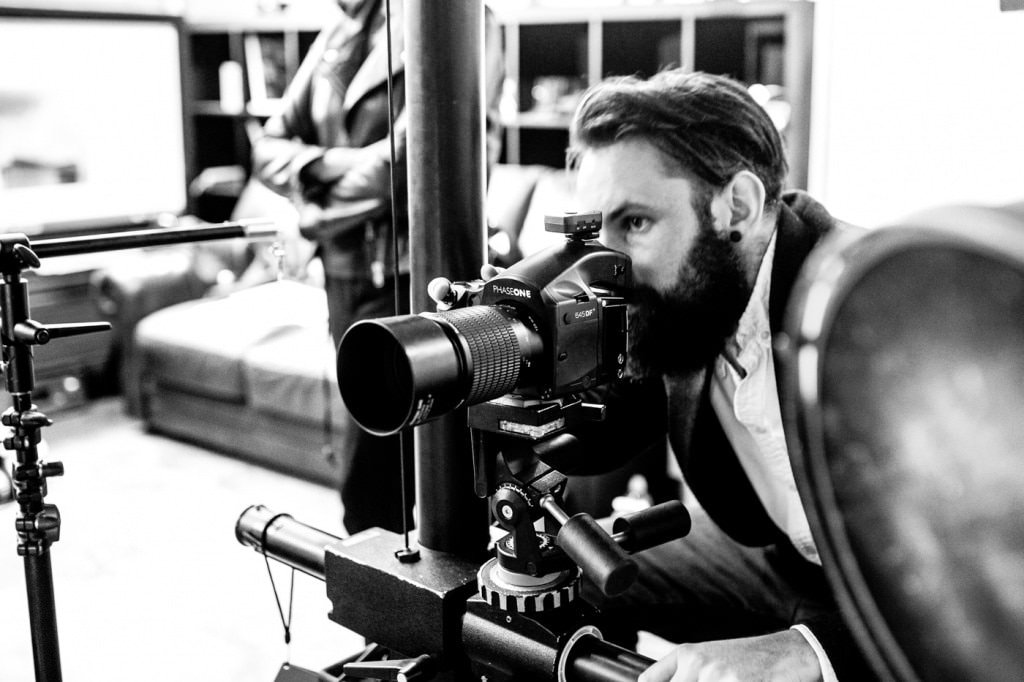 Studio Workshops
I run a series of workshops from the studio on Tuesday and Sunday evenings. If you would like to find out more about them then you can either join our facebook group or head over to the eventbrite page.
You can see work that has been produced in this studio at www.scottchoucino.com
For bookings, please contact scott.c@scottchoucino.com